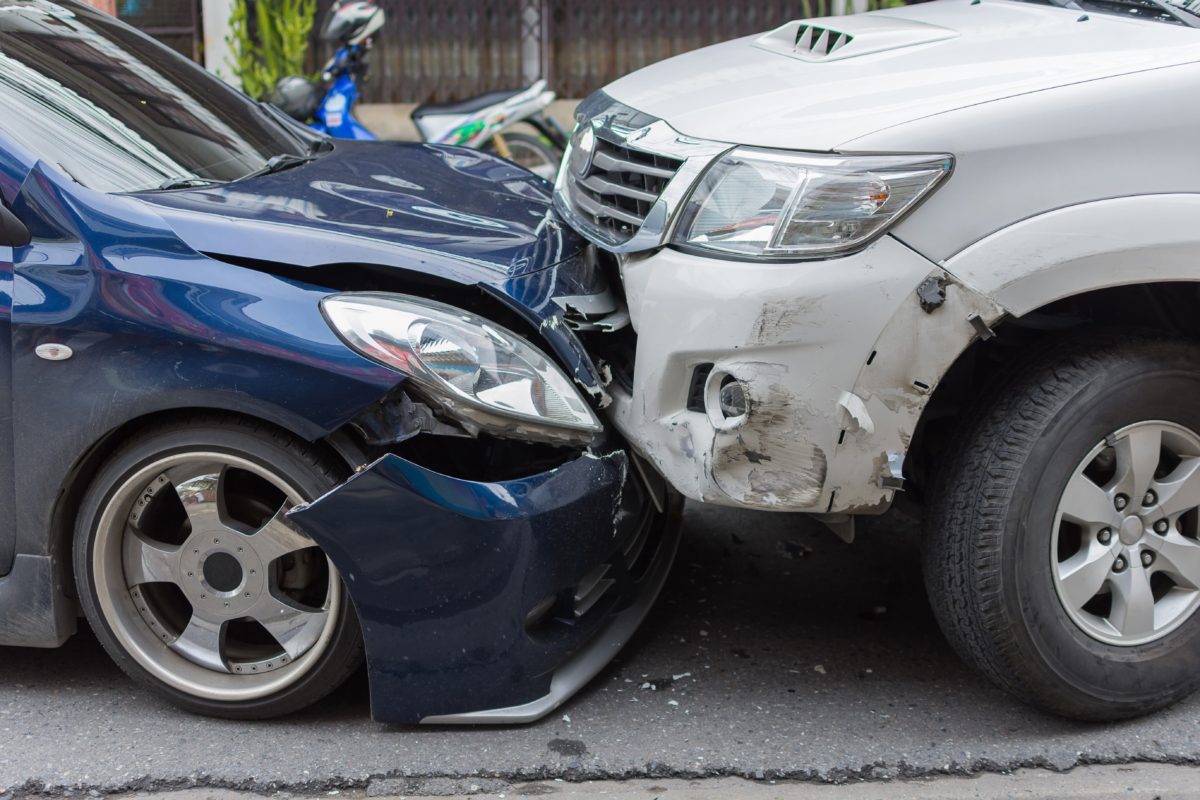 If a business owns or operates vehicles as a part of its daily operations, it needs to have commercial auto coverage to protect from financial losses associated with automobile accidents. While most states require businesses and individuals alike to maintain auto liability coverage on their vehicles, physical damage coverage is often just optional. Meeting only the minimum legal requirements for insurance coverage may not provide a business with enough financial protection, especially since commercial auto liability coverage will only financially benefit the person or persons who sustained injuries and/or property damage in an accident caused by the insured.
A commercial auto physical damage program helps cover repair or replacement costs to the insured's vehicles in the event of an accident. There are several coverage types that exist within the commercial physical damage category, but the two most common are collision and comprehensive.
Collision Coverage
Commercial collision insurance covers losses to a covered vehicle that are the result of that vehicle's collision with another object. The "object" with which the vehicle collides may be another vehicle, a stationary object such as a tree or light pole or even the ground when the vehicle rolls over.
Collision coverage will pay for necessary repairs to the vehicle, or in the case of a total loss, will pay the estimated current cash value of the vehicle in order to replace it, minus the cost of the deductible. Collision is meant to offer financial coverage to the insured if the accident was a single-vehicle collision, or if the insured was the driver at fault. If another driver is at fault, their insurance should cover the damages instead.
Comprehensive Coverage
A commercial comprehensive policy covers losses to a covered auto from any cause other than a vehicle's collision with another object or vehicle. It is designed to dovetail collision coverage and can help pay for the repair or replacement of a commercial vehicle that suffers damages resulting from certain covered incidents that do not involve traffic collisions.
The types of damages that are typically covered by commercial comprehensive coverage include, but are not always limited to:
Fire
Vandalism
Theft
Inclement weather
Floods
Glass breakage
Falling objects
Collision with a bird or other animal
Physical Damage Coverage Limits
Physical damage coverage does not come with too many limits, other than the maximum amount of coverage for a specific policy, and a few exclusions that vary dependent upon the insurer. The insurer will typically pay the insured for a claim based on which option costs them less, whether it is the the actual cash value of the damaged vehicle or the cost to repair or replace it. If the cost to repair the vehicle exceeds its estimated cash value, the insurer will typically declare the vehicle a total loss and pay the cash value minus the cost of the deductible.
About American Team Managers Insurance Services
Founded in 1998 by Chris C. Michaels, American Team Managers Insurance Services (ATM) has provided wholesale and MGA services to more than 5,000 independent insurance agents throughout the United States. Our goal is to establish close, long-term relationships with our agency partners and insurance carriers and provide competitive products for the Exclusive and Non-Exclusive markets that we serve. For more information on our products and services, give us a call at (714) 414-1200 to speak to a representative.