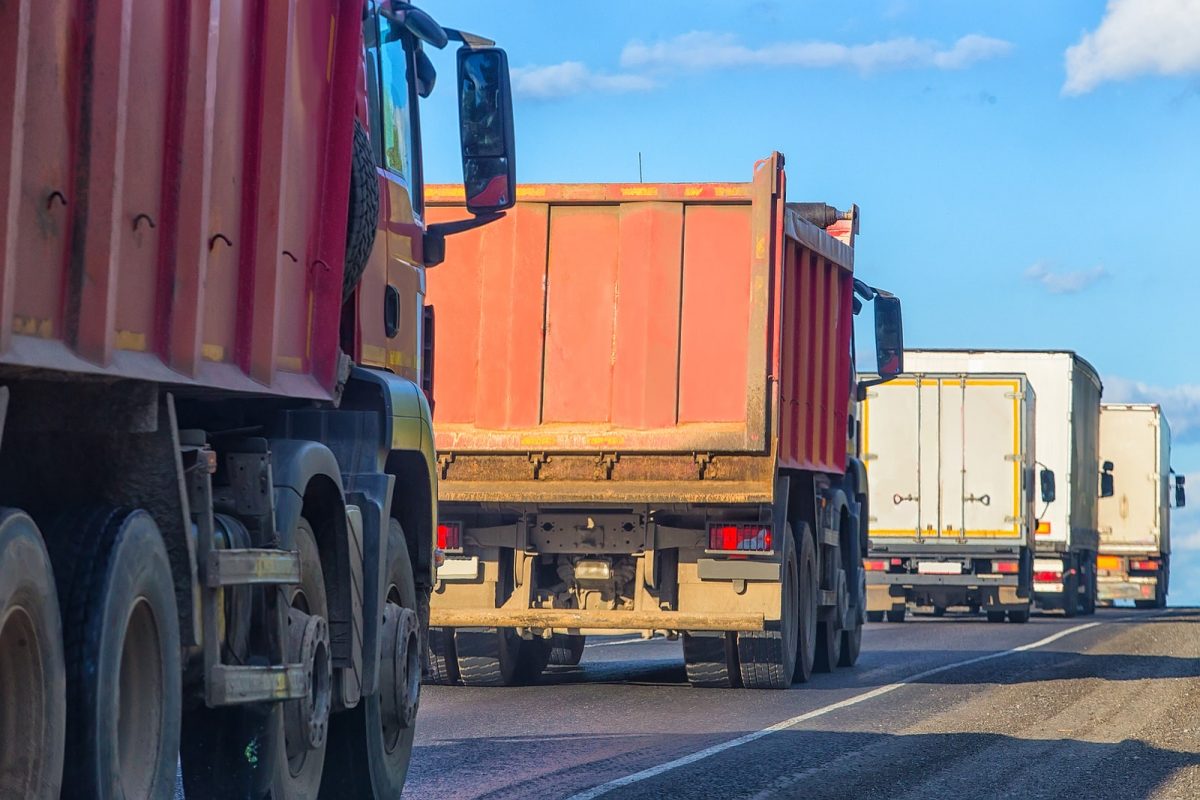 Long-haul trucking may sound like a simple job to those who aren't familiar with the trucking industry. Load up a truck, hop into the cab and head off to your destination; what could be more simple than that? However, the reality of a trucking job is a lot more complex than that. Few other jobs require anything near the level of planning, logistics and safety measures that are required for long-haul truck driving. According to the 2016 Census of Fatal Occupational Injuries, released by the Bureau of Labor Statistics (BLS), truck driving was rated at number seven for Most Dangerous Jobs, with 24.7 deaths per 100,000 workers.
When it comes to rules and regulations, truck drivers have a few different agencies that they need to answer to. While traveling on public highways, the rules set forth by the Department of Transportation (DOT) are to be followed to the letter. However, while loading and unloading trucks, drivers, other staff and their employers must follow the Occupational Safety and Health Administration (OSHA) regulations to ensure their safety at the warehouse, dock, rig, construction site or anywhere else that drivers go to drop off or pick up loads.
The Federal Motor Carrier Safety Administration (FMCSA), which is an agency within the DOT whose purpose is to reduce crashes, injuries, and fatalities involving large trucks and buses, has safety fitness standards in place that rate motor carriers based on the adequate safety controls they have in place. These safety standards and rules are key in reducing trucking risks. Below are some of the most important safety rules for trucking operations.
Practice Routine Maintenance on Trucks
Motor carriers are required to perform adequate inspection, repair and maintenance of vehicles, which should be done before each trip. A thorough check of fluid levels, horns, mirrors, engine health and brakes are vital in ensuring a vehicle is in the proper condition to safely operate on roads alongside the general population.
Load Cargo and Hazardous Materials Carefully and Wisely
Cargo can shift during transport, and if not loaded, secured and balanced properly, it can cause serious problems for the driver. Improperly balanced loads are one of the leading causes of death among truck drivers. Unsecured cargo can lead to a trailer overturning, can push through the back door of a closed trailer or slide off of the back of a flatbed trailer causing serious injury or death to other drivers on the roadways, so it is crucial to ensure every single shipment is properly loaded and carefully secured.
Follow Hours of Service Regulations
Often, the pay for a shipment is based on mileage rather than time, so trucks drivers are inclined to want to finish the job quickly so that they can get paid and move on to the next shipment. However, spending too much time on the road can be dangerous for both truck drivers and everyone else on the road with them.
Safety is and should be a top priority in the trucking industry in order to reduce the amount of serious and fatal accidents that occur each year. For agents, reminding transportation clients of the importance of following safety rules and offering comprehensive wholesale trucking insurance programs can go a long way in reducing their clients' liabilities and improving their overall safety records.
About American Team Managers Insurance Services
Founded in 1998 by Chris C. Michaels, American Team Managers Insurance Services (ATM) has provided wholesale and MGA services to more than 5,000 independent insurance agents throughout the United States. Our goal is to establish close, long-term relationships with our agency partners and insurance carriers and provide competitive products for the Exclusive and Non-Exclusive markets that we serve. For more information on our products and services, give us a call at (714) 414-1200 to speak to a representative.